Hopefully you aren't sick of hearing about my new-found desire to not only organize my home, but purge it of anything that I don't love. Combining my 6 month house cleaning rotation with the KonMari method has been WAY more work than I thought. It has also been more rewarding than I could have ever anticipated.
I have been deep cleaning the room where our 'home office' resides. Meaning, we have a computer desk in the music room. Paper clutter is something that seems to be a never ending task. I realized just what a can of worms it was this weekend though!
(This post does contain affiliate links)
My paper organizing followed this chain of events:
Tax papers: preparing this years and shredding papers no longer needed
Bills and other monthly papers
Kid papers: school memorabilia, pictures, crafts, recognition
Craft papers: scrap paper, construction paper, coloring books
This is how I organized those areas:
Tax Papers/Important Documents:
I started with all the tax papers since all the tax documents were coming in the mail. I double-checked what I do and don't have to keep and got working!
Create a file for each individual family member with their personalized documents: Birth Certificate, etc.
File away necessary paperwork that needs to be saved for 1, 3, 7 years, or indefinitely
Create a folder to easily file taxes in a timely manner with all necessary documents included
Over the years, our Important Document Box had also had become the dumping ground for every kind of warrantee and owners manual ever purchased. I can honestly say the only manuals we have ever actually used are the ones for our larger appliances. So, I set to work getting rid of all of them just like the KonMari method states.
Bills and Other Monthly Papers:
I had a designated area for all of these papers, but they never seemed to actually make it where they were supposed to. They would end up in the black hole I call 'The Pile'. Honestly, the only way I could resolve this was to completely eliminate an area for things to be piled. Before I would use a filing basket and let the pile grow. Now I store all of my things upright instead of piled up.
Create a binder to categorize and file all regularly recurring bills
Designate File Folders for "To Do" and "In Progress"
Regularly check File Folders
I store my budgeting papers in my Budget Binder (I really should just do a whole post on my binders) and file away each bill in its own separate category. The "To Do" folder is where I put the bills that need to be paid, reminders to call, appointments to make, etc. The "In Progress" folder is where I put bills that have been paid and just need to be filed, or other projects I am currently working on.
The thing I learned most about the bills and other regularly recurring papers is that there wasn't some amazingly elaborate system that was going to make the pile go away. It was a combination of eliminating the space for a pile and being determined that I wasn't going to let things pile up. Buying expensive filing equipment is NOT the answer to organization!
Kid Papers:
Determine what to save
Create a file for each individual child
Regularly file away papers
This is an area that many parents may struggle. I am not very sentimental and could  easily throw away every scrap of paper that comes into the house. I realize though, that some people really enjoy looking back on little papers from their past. So, I have done the easiest thing for me: I take a picture of the crafts, notes, etc. I am selective however, because this could easily become the scrapbook of the century full of second grade art!
The way I judge is this:
If it is an original craft, it gets documented. If it is something that looks exactly the same as every other craft in the class, I usually pass on even taking a picture. However, if there was a story or sentiment that went along with it, I will have the child hold the craft and take a picture of them with it.
I first came individual child files on Pinterest. I loved the idea. We purchased boxes similar to this:
They are sturdy so they will hold up well, and the kicker: they are not enormous so I have to be extra choosy in what I keep. I simply have one hanging file for each year of school. We mostly keep school pictures, original crafts and writings, and school recognitions/awards. We also do crafts at home and if they are exceptionally awesome, I will either take a picture or file one away.
Craft Papers: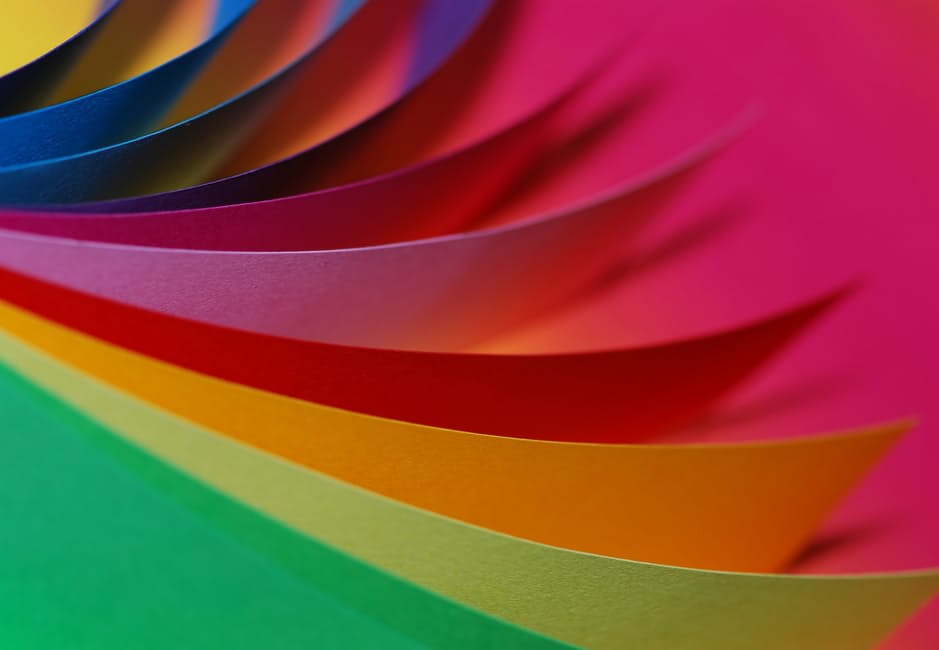 Get rid of craft supplies that you are not currently using
Sort all like craft items together and designate a place for each category
Go through your entire house to ensure you have every craft item in one place
Getting rid of craft/school supplies can be hard. Either you spent good money on the item, or you bought it with a specific purpose in mind. If the item has not fulfilled it's purpose and the time has come and gone, just get rid of it! I got rid of coloring books with most of the pages colored in, or that were still hardly colored in after a year. Broken crayons, tiny colored pencils, regular pencils with tiny erasers: all gone. My kids have colored in the coloring books more now with less options, and without having to sort through the garbage.
I realized that with much of the craft stuff, I was saving it away from the kids because it was "good paper" or reserved for a special undetermined event. If you want the craft supplies to be used, store them in a place that is easily accessible. Of course messy things like paint, scissors, and beads are still stored up high. But all the paint, scissors, and beads are all in their proper places.
When I say entire house, I mean it! I found more pairs of kid scissors than I know what to do with now, and I could rival Bert from Sesame Street with my paper clip collection! When everything has a spot, it will be easier to put things away and find them in the future.
So, are you sufficiently motivated?
Let me tell you: It has been frustrating to have piles of stuff all over the house as I was trying to group like things together. Going through papers can be boring, and you run the risk of sitting and reminiscing for too long. You have been warned!
How do you keep paper clutter to a minimum?