Need some great books for your Fourth Grader to read this summer? Look no further! Get your Fourth Grade Summer Reading Book List here!
Are you participating in summer reading programs this year? Need some great books to read? Look no further! I have poured over book list after book list to perfect the summer reading lists for my own kids this year. The book lists I have compiled are sorted by grade. Here is the Fourth Grade Summer Reading Book List.
(this post contains affiliate links)
To help my kids choose great literature to read over the summer, I have compiled Book Lists by grade level for them. It can be overwhelming trying to find a good book to read, but with a list in hand, you can embark on all sorts of adventures and discover new authors.
Each of these books is found at our small Library, so the hope is that they are books that are found in nearly every Library. Unfortunately, many books didn't make the cut simply because our Library didn't have them. The list I was able to come up with seems pretty comprehensive though. I have read many of the books on these lists, but not every single one. I took the books that were listed most often on the many book lists I reviewed. Please offer suggestions as to other books your kids love near the same level so we can expand our list!
Fourth Grade Summer Reading Book List
The Fourth Grade Reading List has many books that will start to get kids thinking. I want to get them thinking about past historical events, the world being different than they know, etc. There are many books that will help them broaden their perspective of the world and what it has to offer them. Many of the books are longer than they were in the Third Grade list too, to help them learn to read and stay engaged in a long book.
To make your search easier, I have put a star by our absolute favorites!
Fourth Grade Summer Reading Book List
The True Blue Scouts of Sugar Man Swamp
How to Train Your Dragon Series*
The Last of the Really Great Whangdoodles
The Lion, the Witch, and the Wardrobe Series*
Nathan Hale's Hazardous Tales Series
The Evolution of Calpurnia Tate Series
The Giver
The Story of the Treasure Seekers
Mrs. Frisby and the Rats of Nimh
Little House on the Prairie Series
My kids are encouraged to read 10 books off this list, and I hope that my kids will choose to continue to read off this list throughout the school year. So many of these books have a good lesson to learn rather than just an entertaining story to keep a kid reading.
How We are Using the List
Get your Fourth Grade Reading Checklist here!
Check out the 1st Grade, 2nd Grade, and 3rd Grade book lists!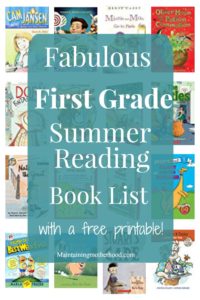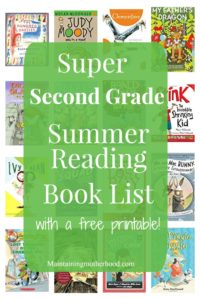 What other books are on your fourth grade reading list?