Check out the best Christmas Countdown book with Christ-centered art, scripture, song, video, and an ornament for each day of December.
Start using your Christmas Countdown Book on December 1st. Today would be presented on December 8th. Each day focuses on a different part of the Savior's life all the way through to Christmas Day. The purpose of this Christmas Countdown Book is to help you remember and focus on Jesus Christ during the Christmas season!
(this post contains affiliate links)
If you haven't read about our Christmas Countdown book, take a minute to do so here! Each day will include Christ-centered artwork, a scripture, song, video, and ornament ideas for each day of December. I have linked to all the resources to help you design your own Christmas Countdown book. You can follow all the links each day, or simply print the pages for free from these websites, for your own personal use.
Christmas Countdown Book Day 8: The Angels Sing
Picture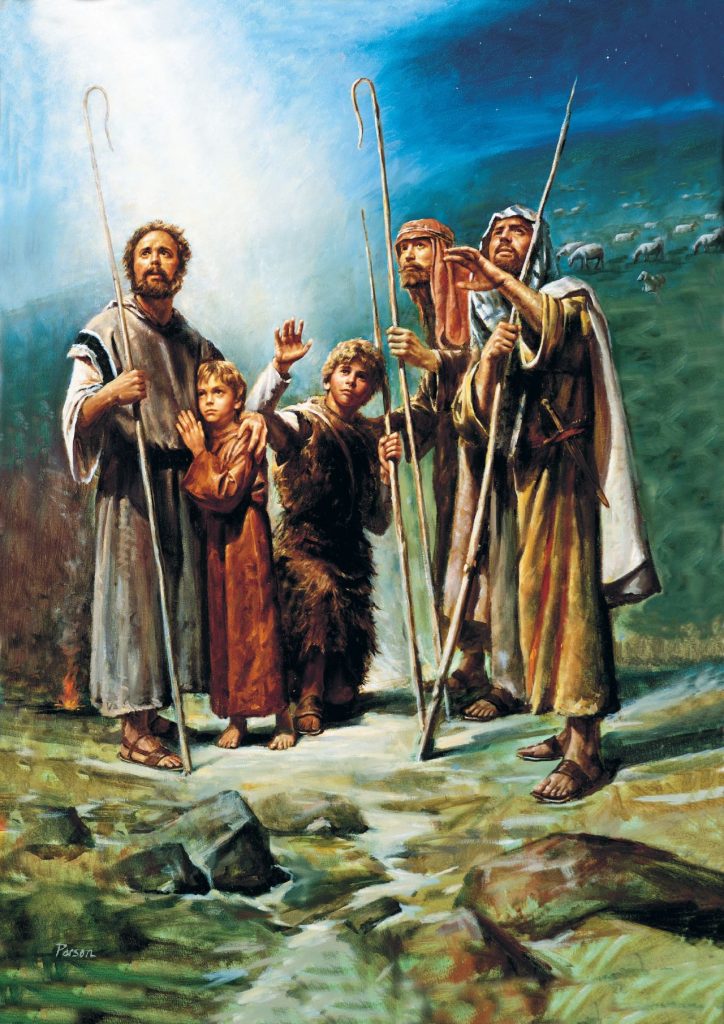 The Announcement of Christ's Birth to the Shepherds

Scripture
10 And the angel said unto them, Fear not: for, behold, I bring you good tidings of great joy, which shall be to all people.
11 For unto you is born this day in the city of David a Saviour, which is Christ the Lord.
12 And this shall be a sign unto you; Ye shall find the babe wrapped in swaddling clothes, lying in a manger.
13 And suddenly there was with the angel a multitude of the heavenly host praising God, and saying,
14 Glory to God in the highest, and on earth peace, good will toward men.
Song
Hark! The Herald Angels Sing, Hymn 209
1. Hark! the herald angels sing
Glory to the newborn King!
Peace on earth and mercy mild,
God and sinners reconciled!
Joyful, all ye nations, rise;
Join the triumph of the skies;
With th'angelic host proclaim
Christ is born in Bethlehem!
Hark! the herald angels sing
Glory to the newborn King!
2. Hail the heav'n-born Prince of Peace!
Hail the Son of Righteousness!
Light and life to all he brings,
Ris'n with healing in his wings.
Mild he lays his glory by,
Born that man no more may die;
Born to raise the sons of earth,
Born to give them second birth.
Hark! the herald angels sing
Glory to the newborn King!
Video
(To easily find all the videos for the Christmas Countdown Book, follow my Playlist on Youtube!)
Ornament
The inspiration for the angel wings ornament came from sweetlyscrappedart. I just free hand drew the angel wings onto some sheet music. I dipped it in a lightly tinted papier mache mixture to make it more sturdy, but you could also easily mount it to sheet music printed card stock.
If you don't want to make your own, here are some other options:
Check out my Christmas Ornaments Pinterest Board for even more ideas!