Looking to raise readers? We have included a love of reading as part of our family culture. Here are 5 ways you can create a love of reading in your home.
I have to brag a second, because that's what Mom's do, right? My kids are FABULOUS readers, and early readers. We love to read in our family. I think that is the key here: We,  as in my whole family, LOVE to read! We have prioritized a love of reading as part of our family culture.
Here are 5 ways you can create a love of reading in your home.

1. Include Reading In Your Daily Routine

Before school, quiet time, or right before bed are great for personal reading. We read scriptures together as a family every morning to start the day off right. Our family also reads together every night right before bed. Part of our bedtime routine is story and scriptures. Whichever kid gets ready for bed first gets to choose the story for the night. Sometimes we read a chapter out of a chapter book, sometimes just a picture book.
2. Have Books Accessible
There are places for books in nearly every room in the house. We have a special spot for library books, and then a large bookshelf full of books in the toy room. Toys stay in the toy room instead of in bedrooms. Each bedroom has a book case full of books to be read before bedtime and during nap time.
3. Read Out Loud With Your Kids
This is a great time to introduce books that may be above your children's current reading level. During the summer when all the kids are home during lunch, I read a chapter book out loud to them while they eat. I explain words that they may not know, and show how to use a dictionary to look those words up. During the school year, the older school-aged kids can earn the privilege to stay up a little bit later to read with me. They choose a chapter book and we take turns reading every other page. If things are too crazy, or we have a bunch of tired kids, everyone will lay in their beds while I read a chapter book out loud while they drift off to sleep.
4. Frequently Introduce New Books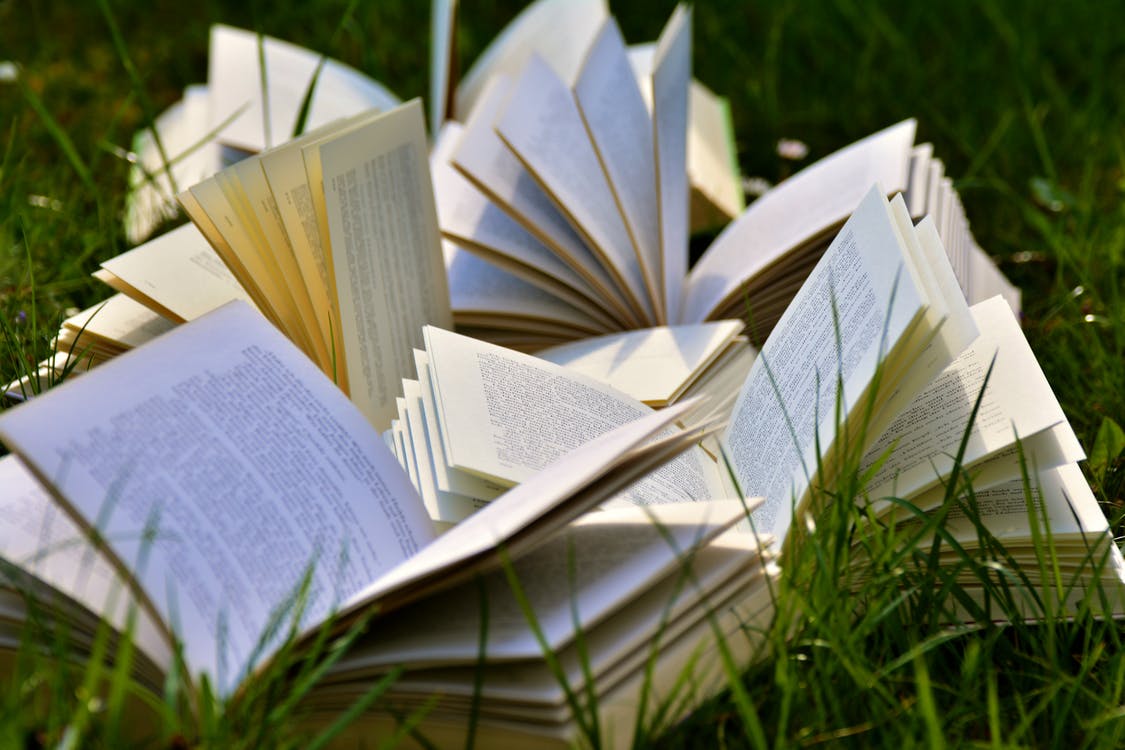 Visiting the Library on a weekly basis is standard in our family. I can't remember the last time we missed a week. I usually check out a range of different picture books for the kids to read and they each choose a number of books equal to their age (the 5 year old gets 5 books). Also, I try to check out a book or two for myself so the kids see me reading too. Lately I have been reading the same books as my grade school kids so we can talk about the books together. This has added a level of excitement as we talk over breakfast about "have you gotten to the part where ______ happens?"
5. Make Reading Fun
This just might be the most important part! We participate in the summer reading programs at our library and at Barnes and Noble. The more incentive to read, the better! During the school year we look forward to visiting Pizza Hut to turn in the kids' Book It certificates for their very own free personal pan pizza.  When we are in the car instead of watching movies we listen to audio books. We have heard SO MANY hilarious books this way! It is fun to hear how different people read the books and have the kids use their imaginations while we drive.
Reading is such an important part of life. I am constantly telling my kids that they can learn anything if they can read. The whole world of learning is available to them, as well as a whole new arena of imagination.
How do you encourage your kids to read?