Still looking for the perfect neighborhood Christmas gift for this year? Here is a fun idea for under $1 (and a roundup of more ideas!)
Christmas neighbor gifts stress me out every year. I have a great tradition for sibling gifts, but neighbors? Not so much. My personality is just one that overthinks things to death! Maybe you would be stressed out too if you set yourself up with criteria like this:
Neighbor Gifts Must Be:
Clever, yet useful
Simple to make
Within a small budget
Growing up, I have very fond memories of making and decorating cookies with my family. My mom would make special cookies that we only made at Christmas time. Last year we attended a cookies and hot chocolate party that our friends put on as their neighbor gift. (Loved that idea!) I also have heard of people putting a box on their doorstep for food bank donations instead of receiving a neighbor gift! All great ideas!
My husband opted in favor of the 'traditional' neighbor gift this year. A baked good, but one that I don't have to bake. This fit with all my above mentioned criteria. And the best part: I didn't get this idea on Pinterest! (I love when I actually think of something original!)
Here it is: a simple Christmas neighbor gift you can easily pull off for under $1!
Brownies: These go on sale every year for $0.79 a box around Christmas time. Buy a few cases.
Gift bags were 20 for just over $1. I made the tags, so they were free! (Get your free printable here!)
Here's the tags so you can print out your own:
There you go: A super simple Christmas Neighbor Gift for under $1!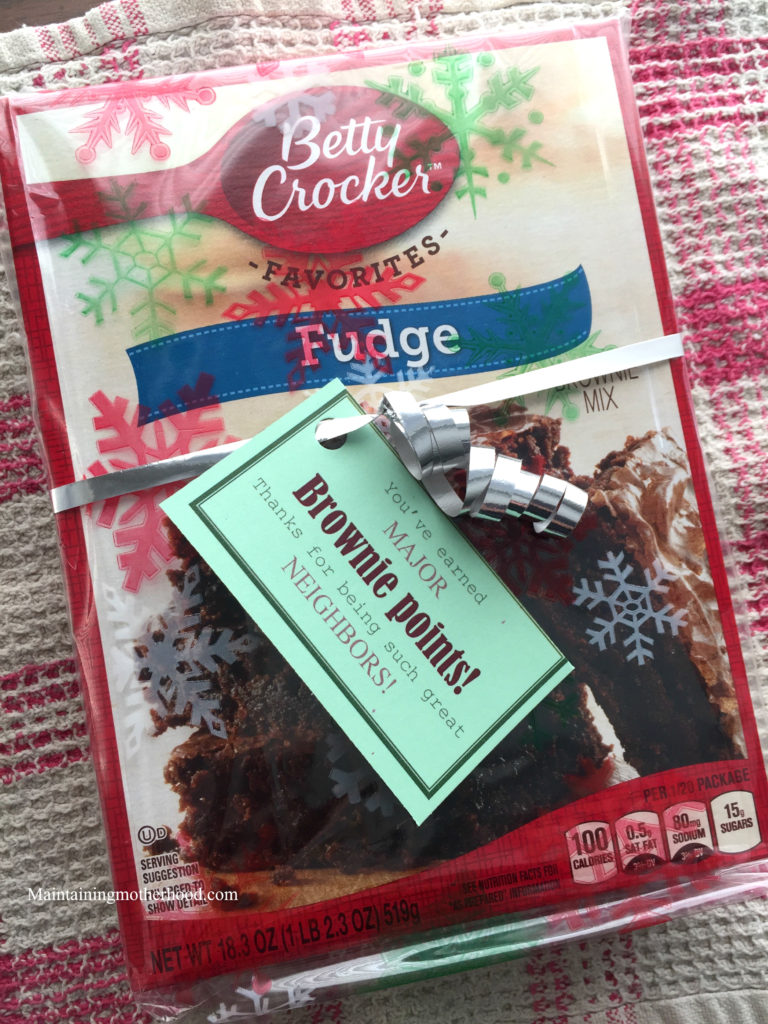 If you happen to want or need other ideas, here are a few more for you:
The Weathered Palate has 10 great gift ideas (all under $1)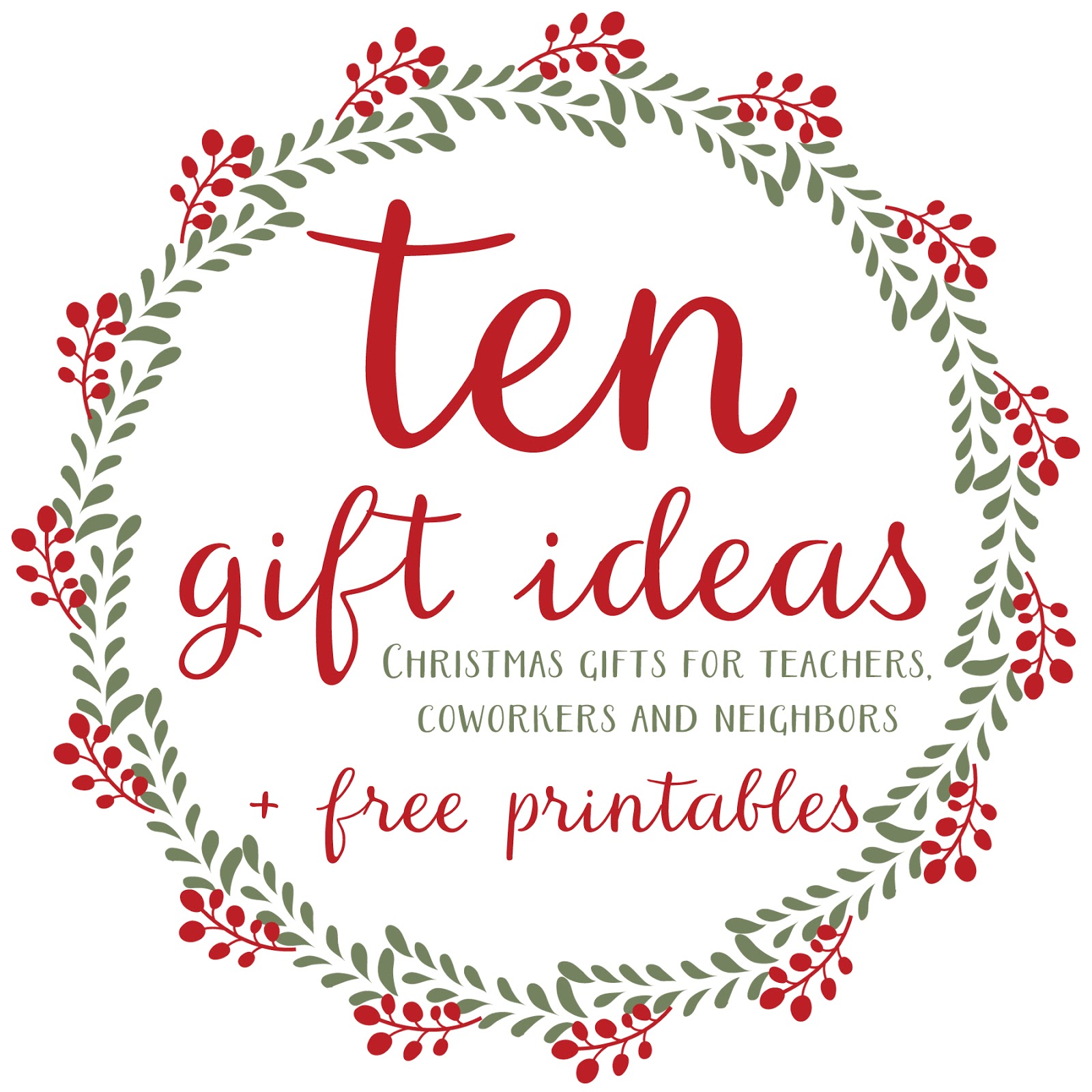 Uplifting Mayhem has some really useful and clever gifts.

Eighteen 25 has some homemade treats creatively packaged.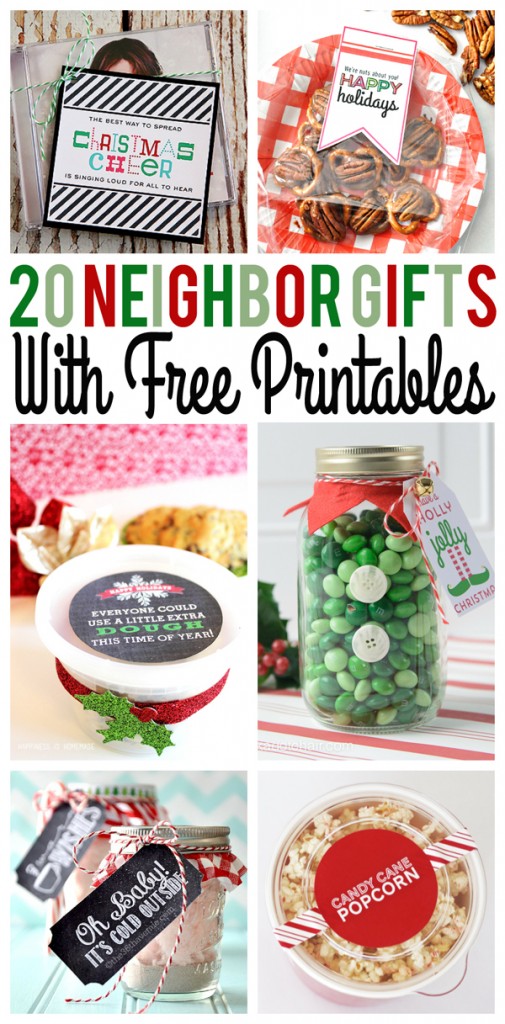 What do you do for neighbor gifts?