Have you tried to find the perfect family Christmas tradition that everyone can participate in regardless of age or budget? Try writing Christmas letters!
My husband and I both grew up near the top of large families. When we first got married, it was fun to think of gifts for all our siblings still living at home. We quickly realized that this wasn't possible on a newlywed budget. We decided that a family night all wrapped up (a game or movie and treats) would be our standard Christmas gift to our siblings at home. It didn't take long though, for our siblings to grow up and move out on their own.
How could we reach out to all our siblings at Christmas without breaking the bank?

We started with drawing names. That was fun, but we realized that our parents were buying gifts for some of the siblings to participate (which kind of defeated the purpose). Then came the question: do you get a gift just for the sibling, or for their spouse and all their kids too? Throw into the mix setting money limits and excluding gift cards … People started opting out after awhile. Too expensive, too much hassle, too far away, etc.
We really wanted to do something to bring our families closer for the holidays!
That was when our new tradition was born:
Christmas Letters.
We drew names to create a rotating list and laid the rules: Write a letter. That's it! No gift, no money, nothing but a heart felt letter.
These letters are perfect because everyone can participate. The money issue is completely eliminated for everyone from the young siblings still at home, to the newly wed couple tight on money. Anyone can write a letter!
One year I got a letter from my little brother. I have seen this brother maybe 3 times in the last 10 years since we live on opposite ends of the country. We hadn't talked in a long time, and pretty much all I know about his family is what I see posted on Facebook and his family blog. Getting this letter was like a window into his world. We have since talked on the phone and through FaceTime. All this from a simple Christmas gift of a letter!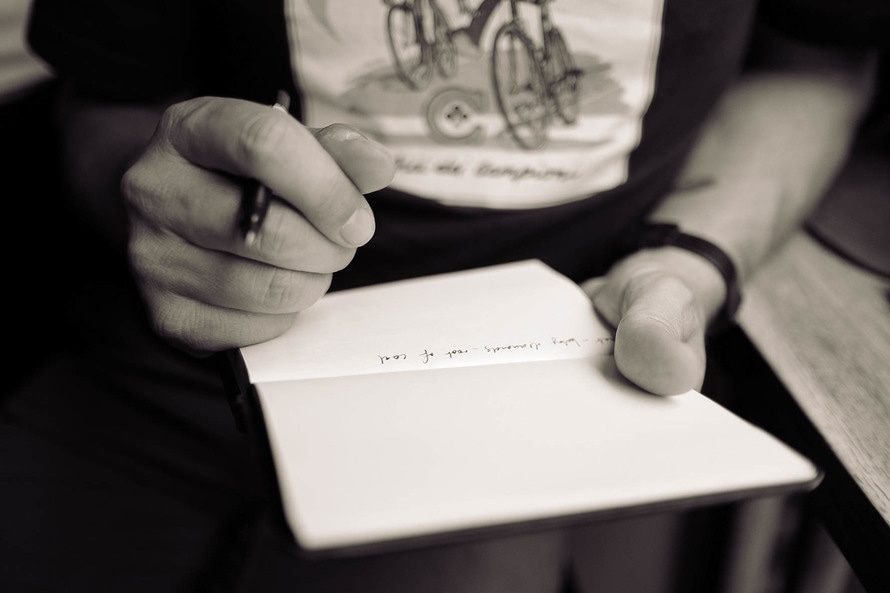 Each year as we exchange letters I get excited to see what I will learn about my siblings. There have been a few siblings that decided to write one long letter and give it to each member of the family. I can honestly say, out of all the Christmas traditions of gift giving we have had in the past, this is the one I love the most. I am looking forward to both writing and receiving my letter this year.
Thinking of starting your own sibling letter writing tradition?
Here are some ideas of things to write about:
Recap of the year
Favorite memories of, or with the sibling
Funny stories, inside jokes
Bucket lists, live lists, goals for the new year
Plans to get together
Attributes you admire in your sibling
Advice, counsel
Favorite books, movies, games, traditions

What sibling Christmas traditions do you have?