Need a way to help your kids improve their handwriting and increase gratitude over the summer? Try these Journal Prompts for Kids!
(this post contains affiliate links)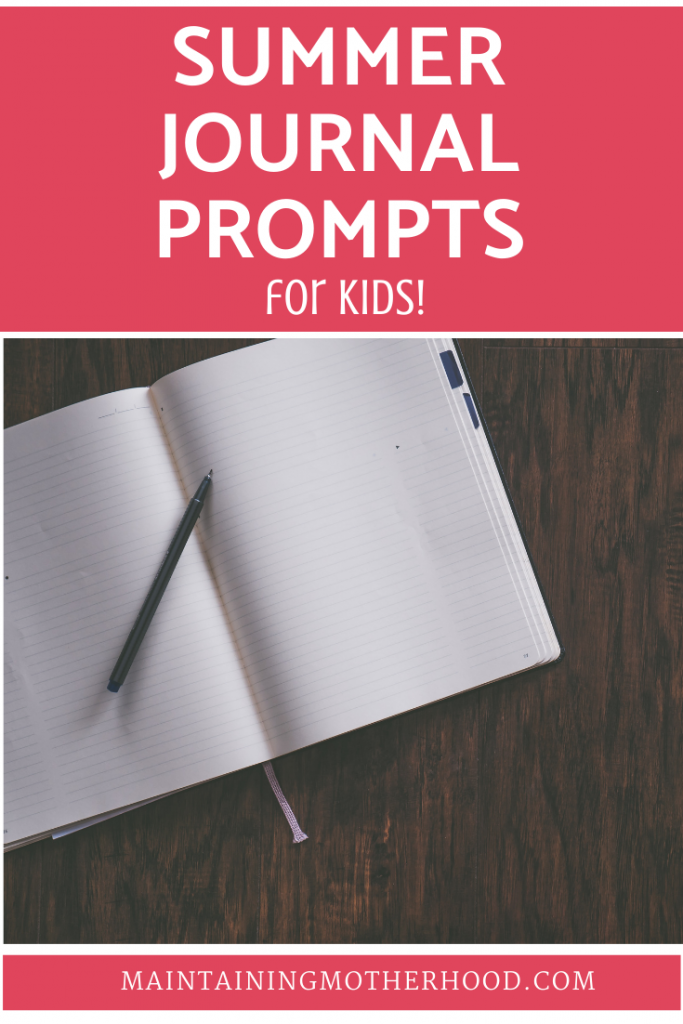 Why Keep a Summer Journal?
In order to help keep handwriting neat and clean over the summer and to keep those creative juices flowing, my kids write in their journals each day. They are encouraged to write the amount of sentences equal to their age. It is a great way for them to get into the habit of keeping a record of their life story.
What Do You Write About?
The kids can simply write about their day or something on their mind. However, I know my life can seem fairly mundane to me most time. Having a list of fun journal prompts gives them something different or exciting to write about.
This summer I really wanted to focus on gratitude. There is a huge entitlement factor permeating through kids in our society these days. I want my kids to be grateful for what they have, and work hard to earn what they desire.
Journal Prompts: Gratitude
Although we mostly think about gratitude around Thanksgiving, gratitude comes in so many different forms. We can create gratitude traditions and focus on gratitude all year long! It can be found in saying 'thank you', serving others, or simply acknowledging your favorite things. I found this great list of journal prompts here:
I have narrowed the list down to my favorites and included a few of my own on this list. Get your own free printable here!
I will just simply hang this on the wall and move a sticky highlighter along to show which journal entry we are on for the day. There are enough prompts to cover Monday-Friday during the summer break!
What are your kids writing about this summer?