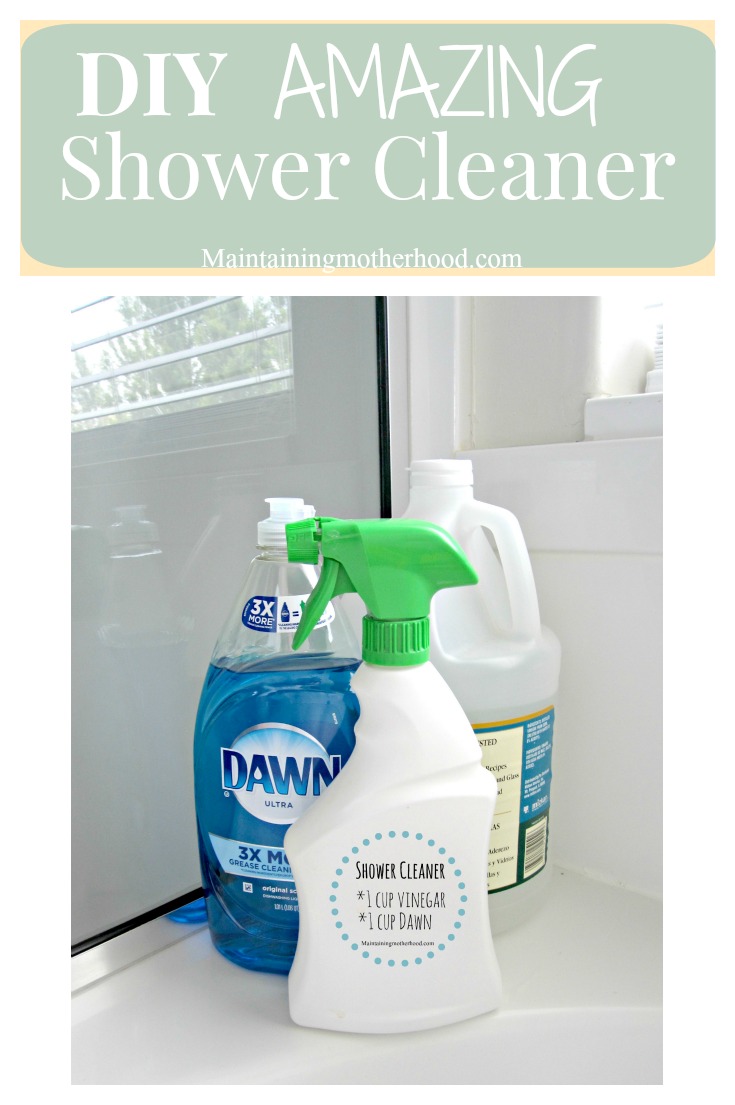 As this is the month where I am Deep Cleaning our Bathrooms, I wanted to find a way to get our Master Bathroom Shower extra clean. After searching and trying different things, I found a winner! This recipe is so easy, anyone can make it (and you probably have the ingredients in your home already)!
(this post contains affiliate links)
The Problem: Hard Water Spots
We squeegee our shower each time after it is used. There are some stubborn spots that remain though after being used so many times. The cleaner I was looking for was something that I could basically spray on, walk away, and have the shower be clean. I had read of people using a scrubbing wand to clean their shower after each use, but cleaning the shower every day doesn't sound like fun to me…
I already make most of my cleaning supplies, but none of them have helped with the hard water spots. After searching on Pinterest I found a few recipes for homemade cleaners. I decided to try out the simplest recipes first, and I found a winner! I love to find a great alternative to a store bought cleaner.
If I am going to take the time and energy to make my own household cleaner, it has to be:
fast and easy
cheaper than the store bought alternative
basically chemical free-I don't want to worry if a kid gets into it
DIY Amazing Shower Cleaner
It was super simple to make: 1 cup vinegar, 1 cup Dawn dish soap. Couldn't be any easier if you ask me!
How It Works
I went in my bathroom, sprayed it all over the shower in the morning, and that afternoon while the kids were down for nap, I cleaned it off.
I was hoping it would just spray right off, but I did have to use a wet sponge to wipe it all off. But that's it. I sprayed the walls and just wiped them and everything came right off. No scrubbing involved! I found it easiest to clean up when I filled up a bowl with water to dip my sponge in since it was so soapy.
A Warning
Your shower will be SO clean you might not want to mess it up! I couldn't believe how well the cleaner worked. If the bottom of your shower is not textured, you may have gotten used to the friction from the hard water deposits. Water spots will no longer be there! We bought some shower floor safety treads to prevent future slips and slides.
I made up a bottle of this cleaner and will probably just follow the same steps I did before and clean the shower this way once a month to keep those hard water deposits away!
How do you keep your shower clean?