We are wrapping up the end of the month and the end of the Deep Cleaning the Kitchen month.
If done regularly, defrosting and cleaning out your freezer does not have to be a huge task. I clean mine out every 6 months to stay on top of the ice and the food stored inside. Here is the way I clean my chest freezer, and I find it to be the most efficient way there is. It only takes 30 minutes from start to finish!
I have to give a little disclaimer on this first picture of my freezer. It is usually more organized than this, but our fridge/freezer died last month so I had just shoved as much as I could in here. Everything that didn't fit ended up buried in the snow until we got it fixed. I didn't go back and reorganize everything knowing that I was going to defrost the freezer this month anyway.
How to Defrost and Deep Clean a Chest Freezer:
Start boiling a large pot of water
Unplug freezer and empty the contents
Move chest freezer out from the wall and clean behind it. I'm always amazed at how much junk can accumulate behind the freezer in such a short time.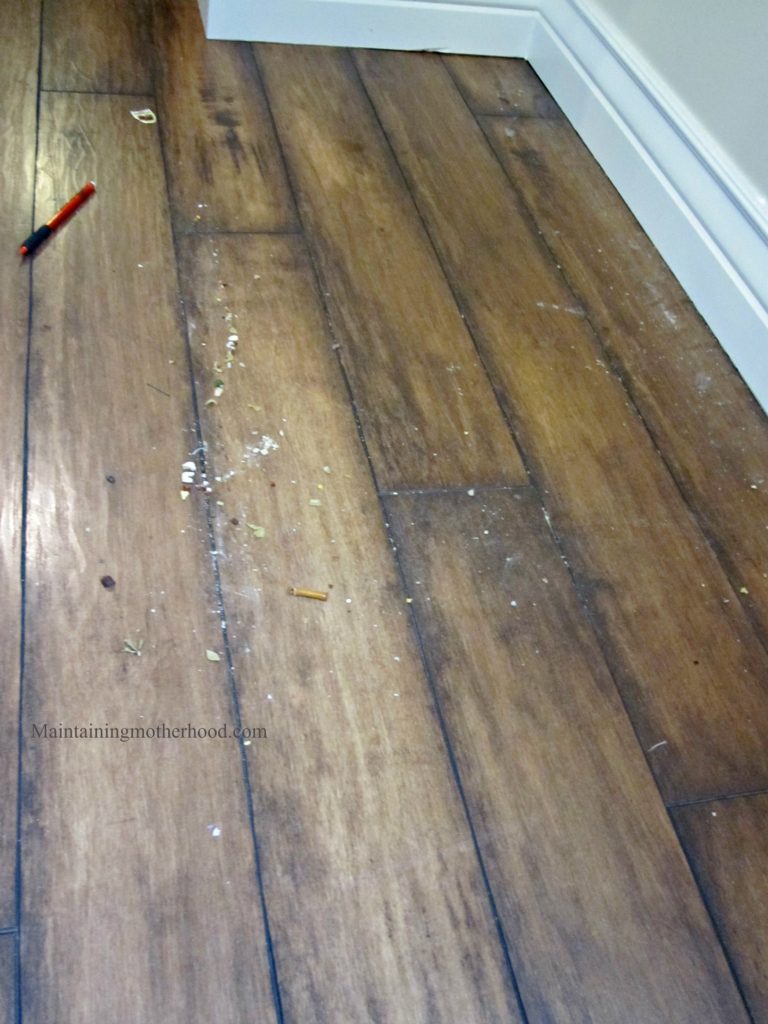 Put the pot of boiling water inside chest freezer on top of a hot pad and close lid.
Move smaller food items into fridge/freezer. (Clean out the fridge/freezer either the day before or at this point, depending on how much time you have).
By the time you are done organizing your fridge/freezer and have thrown out any bad food, the ice should be defrosted. Take a rag and dry the walls and bottom of the freezer.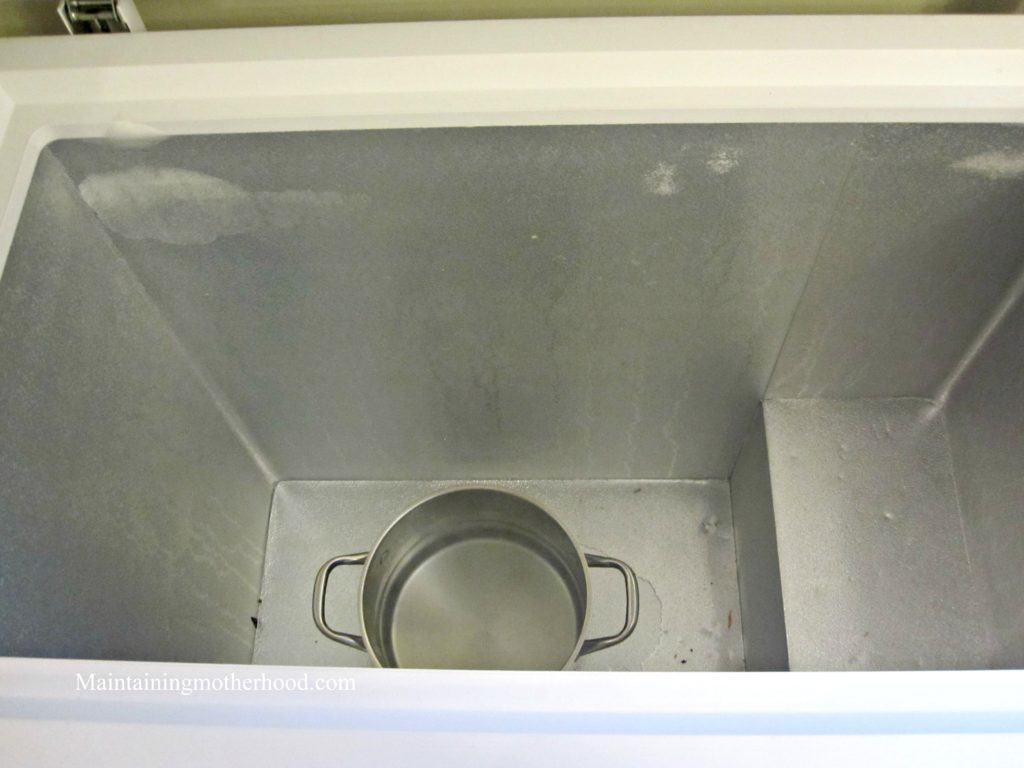 Move freezer back to wall and plug in again. Put items back in the freezer in an organized manner.
As a side note:
In our fridge/freezer I have done a couple of things to keep it more organized.
Removed the ice maker for added food storage
Labeled the different drawers to keep like items together. I have them labeled: meals, meats, veggies, and fruits
Other ways to organize a chest freezer:
Reusable Cloth Grocery Bags:
I tried this method and found it was easy to lift the bag out and have like items grouped together. I did find it frustrating that I still had to sort through the entire bag to find the specific item I was looking for.
Plastic Containers:
I have yet to find plastic containers that hold up well in the freezer without cracking. I would prefer clear containers, or something like a milk crate that I can see through to find what I am looking for. The dimensions of the freezer make it tricky to find just the right containers!
For now, I try to keep like items grouped together. I put bulk meats on the very bottom in a large box. Desserts (such as our apple pie filling) go in the small space next to the box. Bread and butter are stacked on the shelf to the right. Hanging baskets are filled with cans of juice, cream cheese I stocked up on, and homemade jam.
Organizing the chest freezer is definitely not the easiest thing to do. Remove the possibility of built up ice though, and keeping it organized is MUCH easier!
How do you organize your freezer?