Looking to teach your kids about money? We have a system that works great to help kids learn to save, spend, and develop a healthy relationship with money!
When we started being more proactive about keeping a budget as a couple, we realized we wanted to help our kids learn about money. Our kids are getting to the age where learning about money is a possibility, so we decided to go for it.
Delving into the world of money with kids was harder than I thought. It took quite a bit of thought before we started giving them money. We wanted to try to think through the most common scenarios first so we weren't just creating one more thing for us to have to teach and keep track of.
When to Give Allowance
I had heard that age five was a great age to start giving allowance. I asked my four and six year old though, and they had no idea what they would spend money on. We don't have tv commercials, so they didn't know what the latest and greatest toy fads were. We don't often go to toy stores and browse. In fact, the few times I had taken them to pick out something within a certain dollar amount, it was nearly an hour long ordeal and they still weren't satisfied with their purchase! I figured we would wait until age eight.
10, 20, 70
Tithing
These were the magical numbers that helped us determine when to start giving an allowance. In our faith, we pay 10% of our increase to tithes. We figured that once our children had been baptized, paying tithing on their own increase should follow. By providing them a means of receiving money, we gave them the opportunity to pay tithing on that money.
Savings
20% of their money then went to savings. We wanted to teach the principle of saving, not just spending every penny you earn. This savings money is deposited for them into a back account. We told them right from the start that this money is to be used for college or a church mission. No matter how big the purchase, this money is reserved for these special purposes.
Spending
The last 70% of the money is theirs to spend as they want. Our oldest saved up her money and got her own fitness tracker and some of the other kids are now following suit. As they get older, they will become responsible for paying for various activities. Currently, they purchase the gifts for birthday parties they attend. We pay for one extra curricular activity for the year, but if they want to do activities beyond that one, they are expected to pay a portion of those fees. It has been interesting to see how when it is their own money, they are much more invested in their activities, or they simply choose not to participate at all.
We have also established some guidelines on purchases to help them learn how to spend their money wisely. If the purchase is over a certain dollar amount, we don't buy it right away as an impulse buy. We come home, check out online reviews of the product, and think about it for a day. If they still want to buy it, we take them.
We had to also decide that as parents we couldn't tell our kids that their purchase was unwise or a waste of money. We counsel with them about how easily something might break or wear out, or how they might be able to find a better deal at a different store, but ultimately the final say is up to them. By giving this freedom, we are hoping they have some opportunities to have buyer's remorse and waste money a bit while the consequences are still small. I vividly remember spending way too much of my own money at the mall as a teenager. Seeing that receipt has stuck with me forever.
How Do They Earn Money?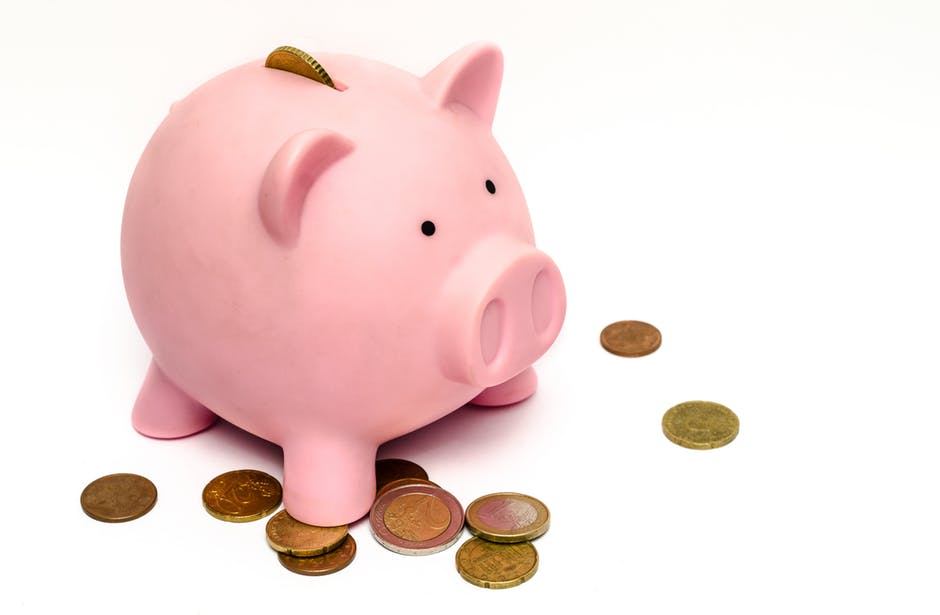 Our kids earn money by being part of the family. We don't tie their allowance to jobs, chore, behavior, or anything else. They are part of the family so they are expected to work alongside us have a good attitude. We want to teach them the value of saving and spending money, so we provide the money. As they get older they will be given more money and expected to purchase all their own clothing with it. The lessons that can be learned there are invaluable and we didn't want the system getting too complex.
Bank Accounts

When we first started paying the kids, we also set up bank accounts. This is one area where I wish we had started sooner. We found a bank that gives various rewards for kids. There was a cash bonus for setting up a bank account before the child was one year old. Unfortunately, only the baby benefitted from that one! The kids were also able to bring in their report cards and get cash for each "A" grade that they had received. The bank also gave each child a punch card. Every time they deposit money into their savings account they receive a punch on their card. When that card is filled up, they will receive cash deposited right into their account! Call around and see if any of these programs are offered in your area!
So far we have loved this system. Our kids receive just enough money that they can actually make worthwhile purchases, not just cheap toys from the Dollar Sections. They also receive the right amount to learn to have to save up for things!
How do your kids earn money?