Looking for ways to create an affordable meal plan? Read about our rotating menu and find ways to make your meals healthy, easy, and include variety!
If you're following along with the Rotating Menu or Monthly Meal Planning Series, you'll want to read up on how to meal plan with theme nights first. The Rotating Meal Plan gives me a flexible guide as to what the main course of the menu is. I will talk next week about just how flexible our Meal Plan is.
Affordably feeding a family of eight can get pretty tricky, especially when you throw picky eaters in there! You'll find the key  is all in one easy trick: side dishes.
Side Dishes
There are some nights where I know certain children will not enjoy the main course provided. This has given me the opportunity to really expand my repertoire of side dishes. I joke that dinners in our house are most often six or seven course meals, but really … it's true. I try to provide enough side dishes for most meals that even the pickiest eater can leave the table full.
With each dinner, we have the main course which is planned out on the meal calendar, and then the variety of side dishes. Side dishes change depending on the season, but typically follow the same pattern. Bread or starch, one or two veggies and a fruit.
In creating my Monthly Meal Plan, I wanted affordable meals that were healthy, easy, and had variety. Having a bunch of side dishes always ready to go has really helped me achieve this.
 Healthy

We don't eat too many processed foods in our family. I try to stick to lots of whole foods and avoid most processed foods. In fact, my kids had the boxed macaroni and cheese at a friends house and were surprised at the color of the cheese. I don't go out of my way to eat organic, but most of our shopping is done in the outer aisles of the grocery store. I had always heard that eating a whole foods diet was more expensive, but I haven't really found that to be the case.
How do I keep it affordable and healthy?
Eating fruits and veggies when they are in season is key. Not only will they taste better, but they will be less expensive. As a general rule, I don't buy any fruit that is over $2/lb. That does eliminate some of the more tasty apples, but in Fall you can pick one off the tree that is better than anything you will find in the store. When fruits are in season and on sale, we will stock up and freeze as much as we can. Any berries and peaches, as well as marked down bananas are easily frozen and used to make simple smoothies or delicious desserts later.
Buying bulk is also helpful. A large bag of potatoes or onions is much cheaper than buying them individually. Produce that you have to prepare yourself is cheaper than pre-washed and chopped fruits and veggies. I also stock up during case lot sales so we have about a six month supply of canned green beans and corn at all times. Planting our own garden from seed and growing fruit trees and plants keeps the food bill a bit lower as well.
Easy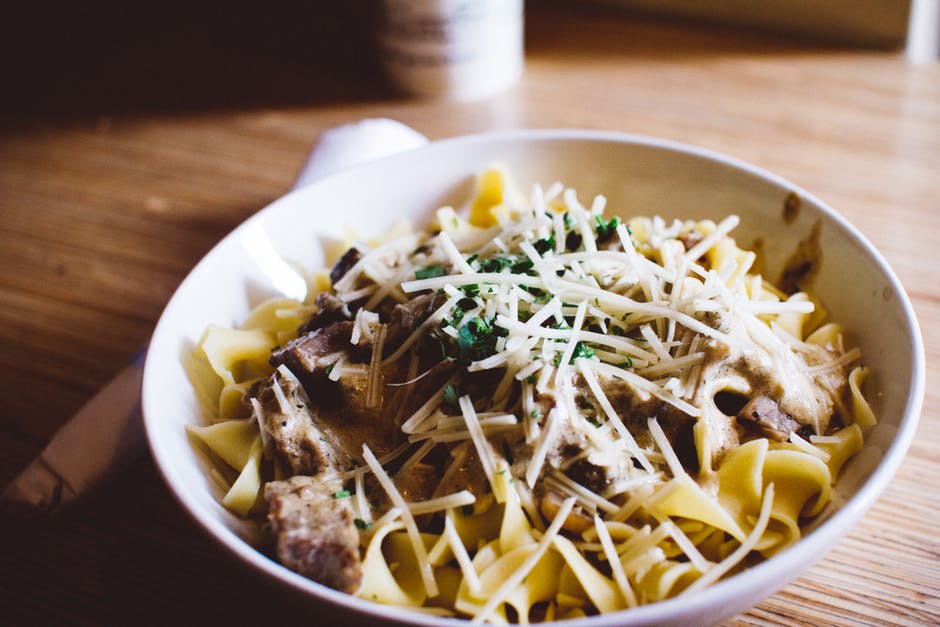 Easy side dishes are not hard to come by, you just have to look and plan ahead. Because we try to have so many different side dishes to appeal to all the picky eaters, I need to keep them simple so I am not spending hours cooking a meal that will be devoured in minutes. When I have a low-key main dish, I will chop veggies or do any prep for other meals that week. For example: chopping up salad and cucumbers for a couple of days at a time eliminates the work another day. Washing and chopping are the two biggest prep factors in most of our side dishes.
Rice and quinoa are easy to make as all you have to do is rinse and let it cook on the stovetop. Roasted veggies are amazingly simple and delicious. Just chop, toss in olive oil, top with your favorite slices and let it cook in the oven while you cook the rest of your dinner.
How do I keep it affordable and easy?
Again, we choose the sides according to the season. Fruit salads are nearly a nightly event in the summer time and varies depending on the fruits that are ready to harvest. My kids will eat salads if they get to choose their own toppings, so we have salads in the summer fairly often as well. Rice and potatoes are some of the cheapest foods that you can find that are also filling. I have experimented with many different ways of preparing rice and potatoes. If it is super quick to cook up or takes little prep and can cook while the main dish is being prepared, I cook it frequently.
Freezer Meals
Most of the meals on our meal plan make excellent freezer meals. By buying the ingredients when they are on sale, I can prepare and freeze the fresh ingredients so they don't go bad. This also saves money on nights where it would be so easy to grab a pizza. If I know in advance a certain night is going to be crazy, I can pull out a freezer meal the night before so it can be thawing and ready to pop in the oven.
Crockpot
Nothing beats throwing a bunch of ingredients together and letting it cook all day. Our Wait for It Wednesday is dedicated to anything that can be put in the crockpot.
Buying on sale in bulk
I buy chicken in bulk when it goes on sale and spend a couple of hours trimming and packaging them to be frozen. I will also grill a bunch of the chicken or boil and shred some to cut down on meal prep. This also prevents me from having a massive block of chicken breasts that I can't do anything with because they are all frozen together.
Variety

Keeping the meals generalized allows me to change up the way the meal is prepared without my kids going completely nuts because I strayed from the calendar. For example: if I simply put lasagna, I can make lasagna with red sauce, lasagna with alfredo sauce, veggie lasagna, lasagna casserole, or lasagna roll-ups. You could even try a new lasagna recipe if you wanted!
How do I keep it affordable and still have variety?
How does the saying go? Variety adds spice to life, right? Well, I have found that spices add variety to life. Flavoring veggies, rice, meat, etc. with a different array of spices can change the meal drastically. By buying spices I know we love and will use, I don't have a cupboard full of one-time use spices. We use these bulk spices so frequently that they are used up before they expire. Find spices you love and use them on everything!
On my Rotating Calendar, I allow for seasonal variety. Thirsty Thursday calls for soup (in the winter) or salad (in the summer). Wait for it Wednesday is a freezer meal or crockpot meal. That is something that can be pulled from any of the other categories to bring in a meal that is a favorite, or a freezer meal that needs to be used up.
Creating a rotating meal plan doesn't have to break the bank. Give power to the side dishes and find ways to make your meals healthy, easy, and with lots of variety!