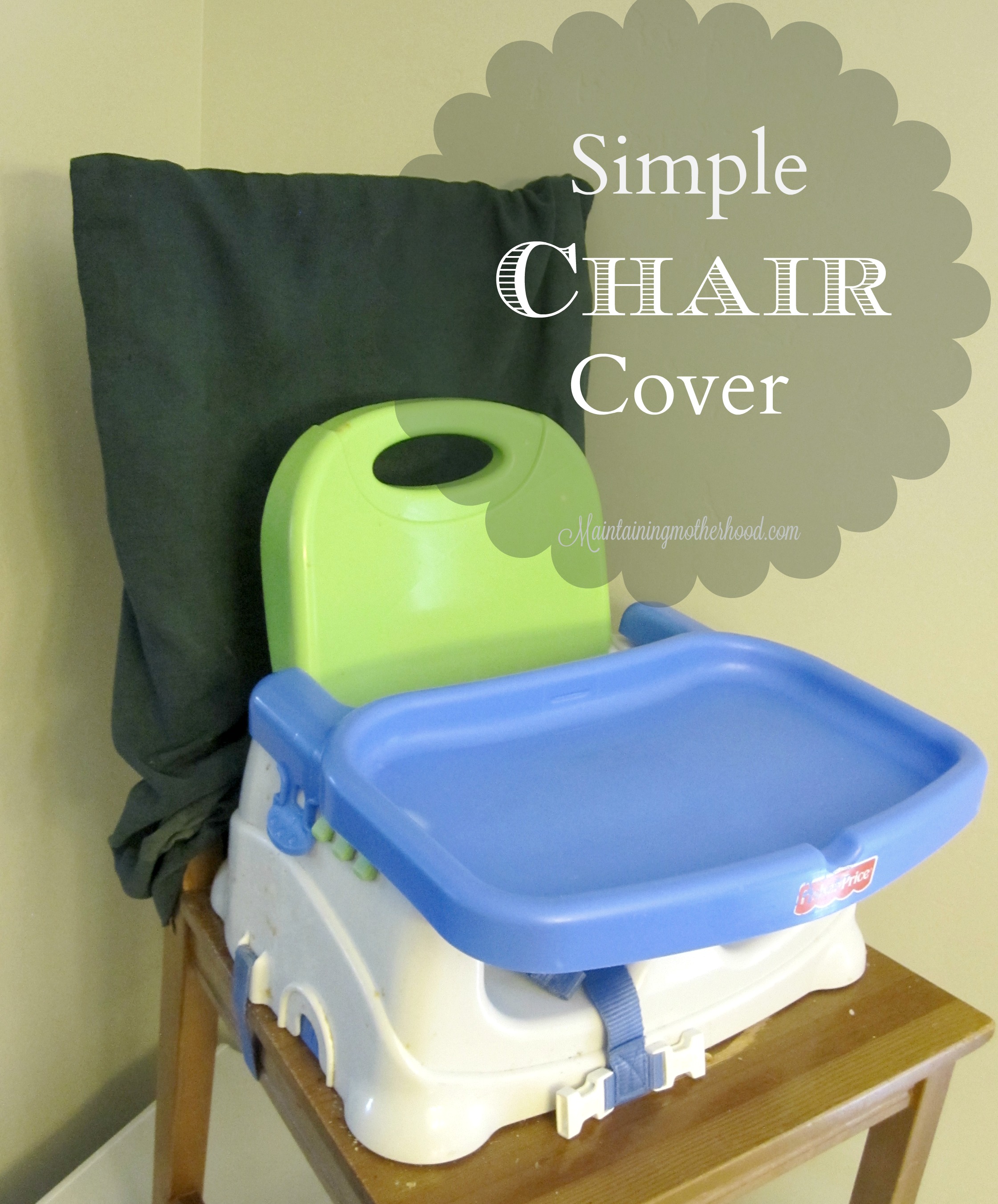 Kids are messy eaters. My kids are no exception. I have been asked once if I was deep cleaning because of the amount of crumbs I was sweeping up after one meal. It doesn't just stop at the crumbs either! Chairs and table edges get touched with sticky fingers and it adds up over time. Wiping a table is one thing, but wiping down every single chair after every single meal…it gets old. Don't worry, there is an easier way!
We put simply put an easy-to-clean chair cover over each of the youngest kids' chairs. It has drastically reduced the amount of clean up after meals, and reduced the scrub-down-the chairs rush before guests will be needing to use those chairs.
Simply grab a dark colored pillow case (the dark color will hide food and grease stains) and slide it on the back of the chair. Voila! Super simple, right?
When they are sufficiently dirty, we just wash these chair covers right along with the bibs. Before guests come over, we remove the cover and underneath the chair is spic and span! It's the best!
How do you keep kid goob at bay?